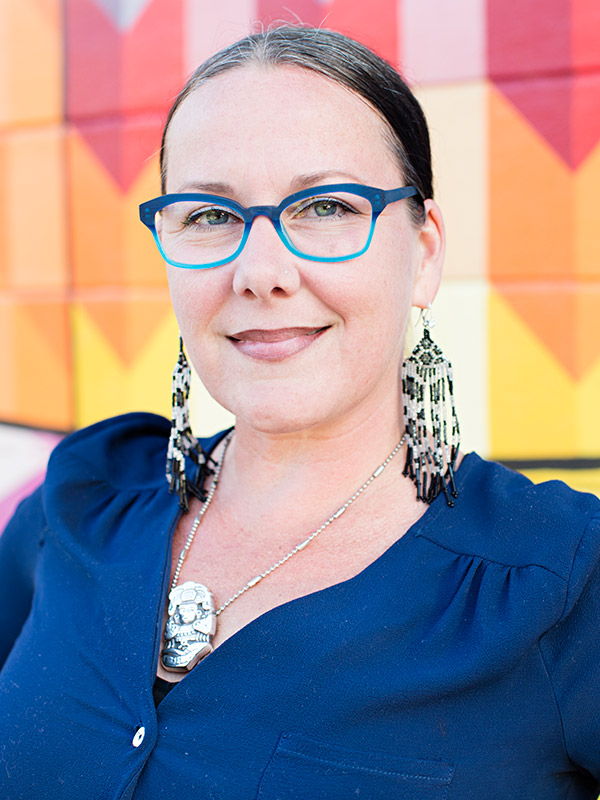 Executive Director
Lariza is committed to building on CARECEN SF's 30-plus years of history, responding to the needs of the Central American diaspora, recently arrived immigrants and greater Latino community in San Francisco and the Bay Area. She is a passionate, creative and effective community builder and immigrant rights advocate.
Prior to joining CARECEN SF in 2012, Lariza worked at the Mayor's Office of Housing and Community Development, as Senior Community Development Specialist, managing public service grants and community building initiatives in San Francisco. Other professional experience include working at KQED –Education Network (EdNet), developing media literacy content and Latin@ outreach initiatives. At Alternative Family Services she worked to reunify families with children in the foster care system, and as a young college student co-facilitated bi-lingual writing workshops at San Francisco's Youth Guidance Center (YGC). Lariza has consulted on projects with SFSU's Marian Wright Edelman Institute, Children's Book Press, the Latino Community Foundation, Active Voice, Sesame Workshop, NAEYC and other institutions focused on new media, and family/community development. Presently, she serves as Treasurer of Alianza Americas Board of Directors – a national network of immigrant-led organizations.
Lariza has a B.A. in Humanities with emphasis in Community Development, and a Minor in La Raza Studies, and Certification in Early Childhood Education. She attended City College of San Francisco, San Francisco State University and New College of California.