Episode 2: Tattoos That Only I Can See (Tatuajes Que Solamente Yo Puedo Ver)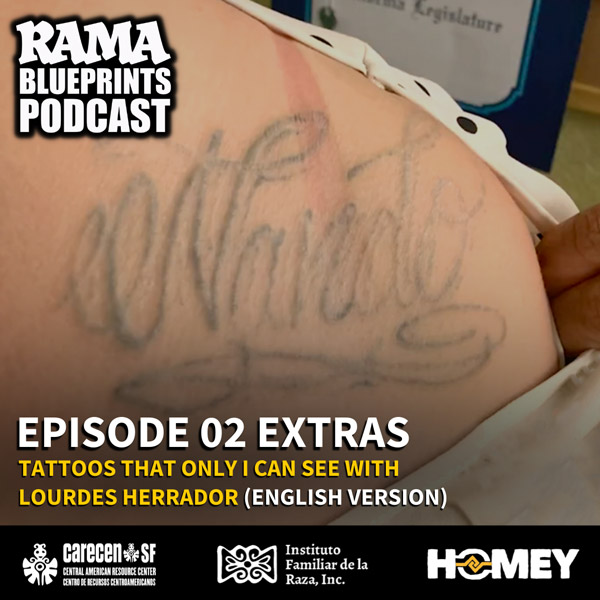 If there is one thing that does not change in San Francisco's Mission District, it is the recent arrival of migrants from throughout America Latina. We present a perspective about the influx of migrant youth who seek a better life either with their family or alone through utilizing immigrant advocacy services like CARECEN SF or risk the reality of living in poverty or "slipping through the cracks" and engaging in negative street activity.
We explore the 28 year history of CARECEN SF's Second Chance Youth Program's Tattoo Removal Clinic for many young migrants in the Mission District. We also examine the impact of tattoo removal for both participants and community workers who have transformed their own and others' lives.
Episode 2 eXtra: Additional commentary by Lourdes Herrador (in English)
Commentary by former employee at RAP's Casa de Jovenes and Instituto Familiar de La Raza, Lourdes Herrador. An LMFT Therapist, Herrador talks about the residual effects of tattoos and their removal both on the individual, family and community.
Episode 2 eXtra: Comentarios adicionales de Lourdes Herrador (en Español)
Comentarios adicionales de Lourdes Herrador, Terapista exempleada de la Casa de Jóvenes de RAP y del Instituto Familiar de La Raza, quien habla sobre los efectos residuales de los tatuajes y su eliminación tanto en el individuo como en la familia y comunidad.